Description
Double-layered with a curve for more rocker. The Maui Wurf Board advances our original air-spring design by adding a slight curve to the bottom of the board that encourages even more movement while standing and an additional layer of thickness for increased durability. Two local California artists came together to digitally render a custom printed woodcut pattern and produced our latest designs, Ocean Blue, Kona Coffee, and Dolphin Gray. Available only in Medium.
Medium Maui Specs
Size: Medium - 30.6" x 16.6"
Color Options: Ocean Blue, Kona Coffee, or Dolphin Gray
Double layered surface for increased durability.
Slight curve to the bottom promotes side to side movement.
2" high curved edge massages feet arches and permits lower-leg stretches.
Lightweight (3 lb), easy to slide in and out with your feet when switching between standing and sitting, especially helpful for people who have difficulty bending over.
Fully adjustable air-spring surface, firm or bouncy, to meet your weight and performance needs. (Max Weight: 350 lb)
Non-slip dimpled design, grips all types of flooring when weight is applied to it.
Use with or without shoes (no stiletto heels).
Sizing
What size Wurf Board is right for me? Are you worried about which size Wurf is good for you? Do you like to walk in place while working or on the phone? Are you someone who requires a larger space?
Check out our Wurf sizing recommendations ➚
The Science
What can micro-movements do for you? Have your standing habits become as stagnant as your sitting habits? Learn a bit more about standing desks, movement and how to Wurf through your day to become more productive.
Learn about Wurf benefits ➚
Warranty
Our boards come with a 2 year hassle free warranty against manufacturer's defect. This includes all parts and pieces sent with the Wurf! If you have a concern you would like to share, email it with pictures to [email protected]. We are here to help!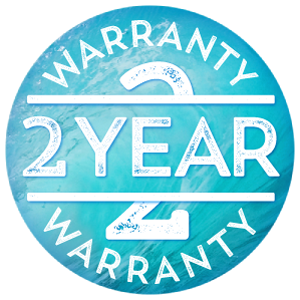 Shipping
Free Shipping within the continental United States.* But don't worry if you live somewhere else, just send us an email to [email protected] and we will get you a shipping quote.

Customer Service and FAQs
Learn more at Wurf.com ➚ or contact us directly: [email protected] (408) 886-6036 MON-FRI 9AM-5PM EST
Reviews