Description
Life Doesn't Stand Still, Neither Should You. Stand comfortably and confidently at work with the AlleyOOP Rocker Board—the first omni-directional rocking board that moves you more. "Omni" means "in all ways or places" and that is exactly how the AlleyOOP Rocker moves. The variably curved bottom allows you to rock in any direction in a smooth and stable movement that stimulates blood flow to the legs to reduce fatigue without breaking your work focus or concentration.
Rocker Specs
Size options: Medium (22" x 12" x 1.8"), Large (25" x 14" x 1.8")
Color options: Bamboo with Stripe, Gray, Cherry, Ebony, Maple
Composition: Layered wood with a stain and lacquer finish
Bottom Shape: Uniquely curved to rock in any direction
Traction: TPU plastic coat for non-slip, no scuff on any type of flooring
Max. user weight: 350 lbs.
What Size Rocker Board Is Right For Me?
Medium: Optimized for anyone under 6'. Some customers over 6' prefer the Medium because they are closer to the edge and this encourages them to change foot positions more often.
Large: Optimized for anyone 6' and above. Some customers below 6' prefer the Large because they prefer a more spacious platform to rock on. There is also more room on the Large for shoes with significant heels.
Not Your Typical Anti-Fatigue Mat
The AlleyOOP Rocker is a solid board, but it still acts like an anti-fatigue mat because you feet, legs, and back don't get as tired when you use the board compared to standing on a solid or even cushioned surface. The most ergonomic position is the next one. What we mean by this is that your body needs to move. The more often you change foot positions, the less stress you put on any one point of your body.
Picture a pressure map of your feet. Every time you alter your stance, the pressure points change and disperse your weight in different ways—if you hang your heels off the back, then the pressure targets your arches; if you tilt forward, then the pressure moves to the balls of your feet. The fluid motion and the added stability of the gradual curve allow you to stand more comfortably in a wide variety of positions that don't distract.
The Benefits
Versatile—helps you change foot positions often for increased blood flow
"Walkable"—easily adjust your distance from your desk
Excellent for leg stretching
Ready for deskercises—twist in place for an effective core workout
Easy to slide under your desk or back out again—no bending over required
Used best on carpet, wood, laminate, and tile floors
Warranty
Our boards come with a 2 year hassle free warranty against manufacturer's defect. This includes all parts and pieces sent with the Rocker! If you have a concern you would like to share, email it with pictures to [email protected]. We are here to help!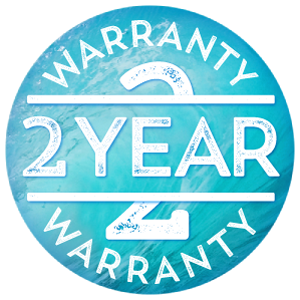 Shipping
Free Shipping within the continental United States.* But don't worry if you live somewhere else, just send us an email to [email protected] and we will get you a shipping quote.

Customer Service and FAQs
Learn more at Wurf.com ➚ or contact us directly: [email protected] (408) 886-6036 MON-FRI 9AM-5PM EST
Reviews