Customer Reviews
Where Fitness Meets Fun!
Bring back the fun of jumping on a backyard trampoline to your indoor mini trampoline! JumpSport Fitness Trampolines bring that same feeling of joy & freedom into your rebounder workouts, delivering big results on a mini trampoline. From home fitness to personal training to group fitness at your gym, JumpSport offers a variety of mini trampolines to meet your rebounder needs.
Compare Fitness Trampolines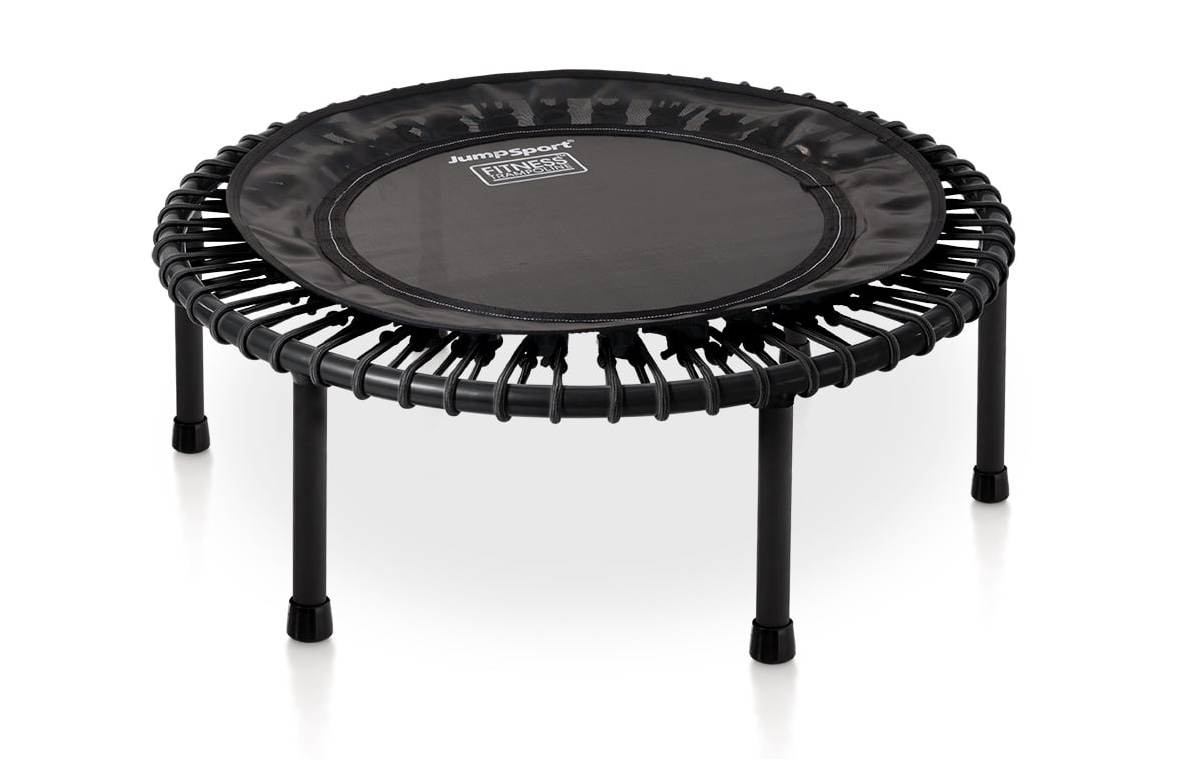 200 Series
Jump into fitness with our 200 series. Our exclusive line of JumpSport Fitness Trampolines brings jumpers to new heights of enjoyment and fitness. Unlike mass market rebounders, our mini-trampolines have a high quality smooth bounce coupled with an elegant stable frame that allows for more creative rebounder workouts.
Black – Quality 2-coat finish
39" diameter frame – available in folding & non-folding
Mat firmness – Not adjustable
Skirted mat or Premium Padded Petals
Legs - Straight screw-on, Arched bolt-on or straight folding
30 EnduroLast cords – rated 1 million cycles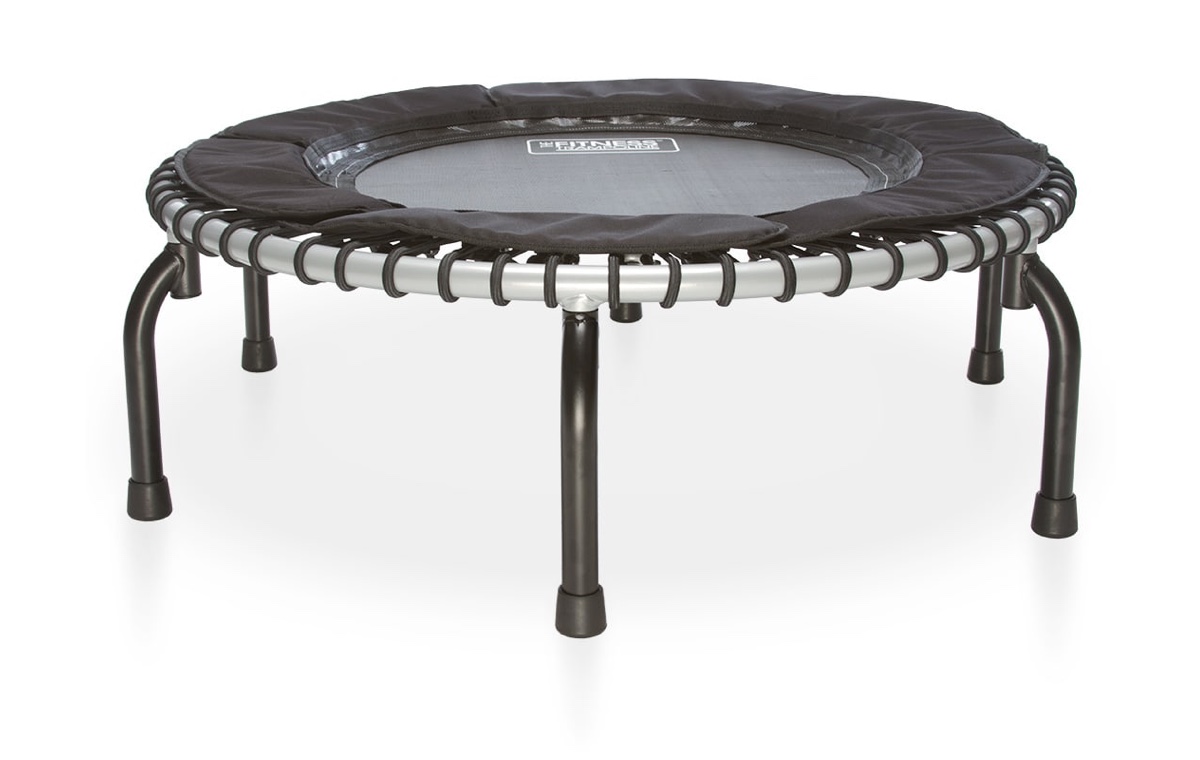 300 Series
Originally created for our professional clients, the silver 300 Series has upgraded materials and adjustable firmness settings. This adds more bounce-ability making the JumpSport Fitness Trampoline's 300 series a home user's favorite! If you are looking for durability and added variety to your workout, these gym quality trampolines offer the best value for your dollar. For personal trainers and gyms, adding the JumpSport Fitness Trampoline increases small group participation, brings boot camp versatility and range to aerobic exercise and they're stackable!
Silver – High Quality 3-coat finish
39" diameter frame – available folding & non-folding
Mat firmness Adjustable - 3 settings
Skirted mat or Premium Padded Petals
Legs - Arched bolt-on or Arched quick screw-on/off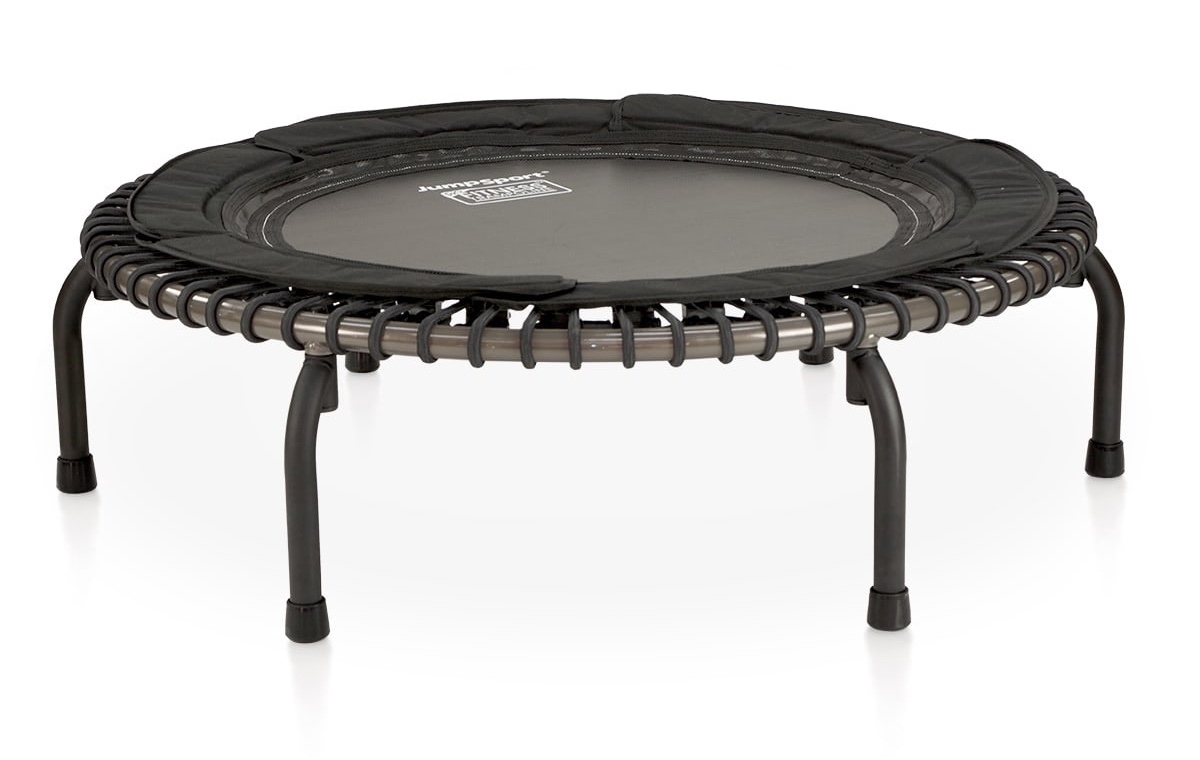 PRO Series
Workout like a PRO. Either at home or in the gym, the charcoal gold JumpSport Fitness Trampoline PRO line brings the bouncer and the trainer new heart pounding possibilities. Built with commercial grade materials, our PRO line offers larger sizes, and a variety of configurations (including our most popular folding model the 550f). These trampolines have thicker elastic cords and more of them increasing the durability and longevity of our now famous high quality smooth bounce.
Charcoal Gold – Highest Quality 3-coat low-friction finish
39" and 44" diameter frames - available folding & non-folding
Mat firmness - 7 settings
Skirted mat or Premium Padded Petals
Legs - Arched bolt-on or Arched quick screw-on/off
36 EnduroLast cords on all PRO models – rated 4 million cycles